April 2015
Love at First Sight
: We met for the first time thanks to a common friend. Words were used like swords and sarcasm met wits for the first time. It seemed meant to be.
July 2015
Misty Paths to the Top
: We took a trek to Prabhal Gadh with the company of John Mayer and Norah Jones's musical masterpieces. On the misty planes of the mountain, conversations ran free and that struck the right cords of our heart strings.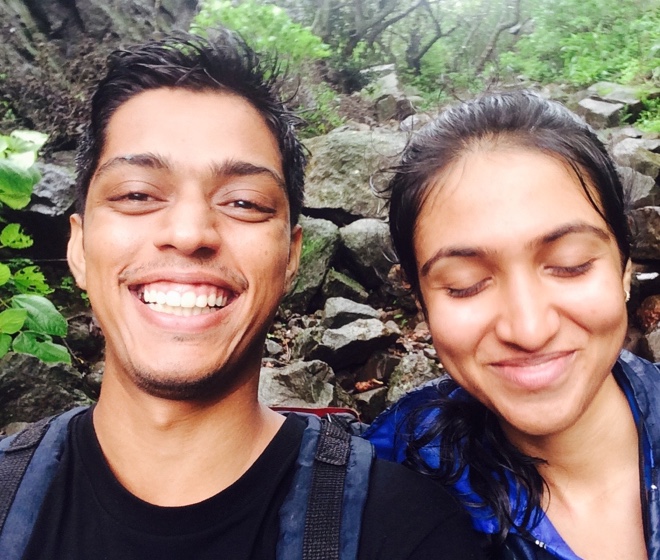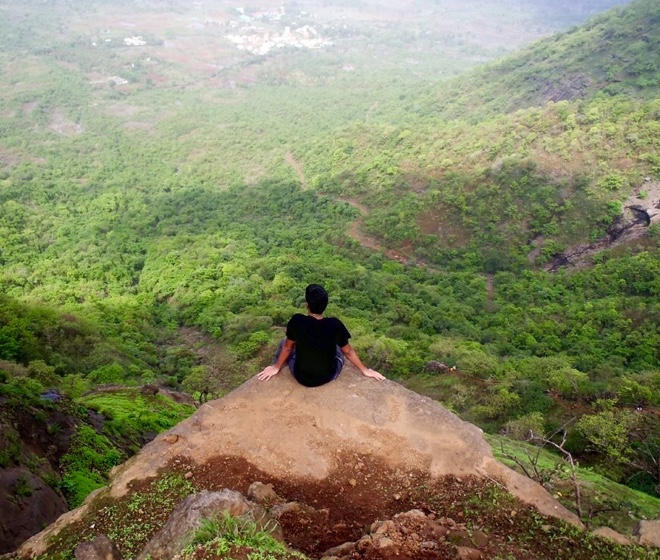 August 2015
Swords Do Clash
: Like any two sharp swords eventually would, our sharp minds clashed and a clash it was it lead to a long and seemingly never ending distance. It was a sad goodbye or was it?
December 2015
Renewed Beginning
: The pining was solid and the promise of the new year hung in the year. It was time to forgive and forget - let the past be in the past. Apologies were exchanged and hopes were renewed.
April 2016
25 Candles
: Nihar tuned 25 and Kimaya wanted to celebrate. Knowing Nihar's love for trekking she gifted him 'Lonely Planet's Trekking through the Nepal Himalayas'. He was ecstatic. Candlelight dinner along with 80s rock music ensued.
May 2016
Porcupine Tree at Hard Rock
: In the blistering summers of Mumbai, we grooved to the music and exchanged awkward smiles in the crowds as we enjoyed the heartbreakingly beautiful music of Porcupine Tree.
June 2016
Mountain Top Birthday
: Kimaya's birthday came. Nihar wanted to make it special and took her to a mountain top tribal village at Irshal Gadh which her father had undertaken and built a school there. He helped her reconnect with her childhood memories and Kimaya was extremely grateful. There was one more surprise. Red wine amidst the clouds on the mountain top.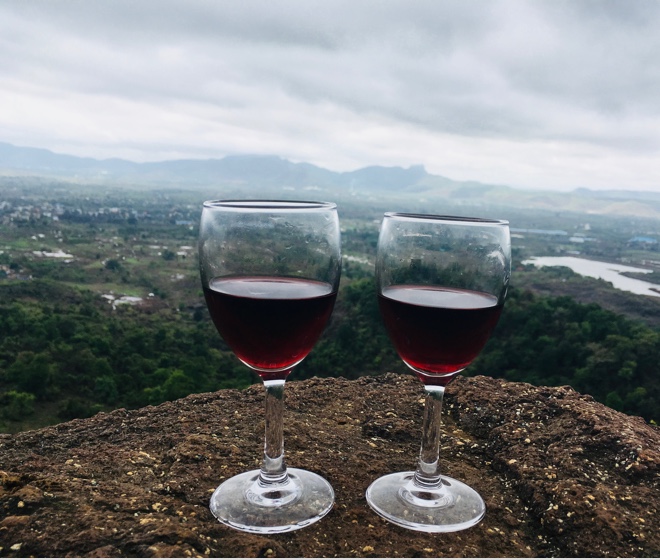 September 2016
4633m Above Sea Level
: This was the most memorable trip for us as a couple. We took a 12-day long trip to Uttarakhand. It was Kimaya's very first experience at an actual trek and that too in the mighty Himalayas. She almost gave up when Nihar, her knight in dirty Quechua boots came for her rescue. He patiently guided her and we scaled Valley of Flowers and Hemkund.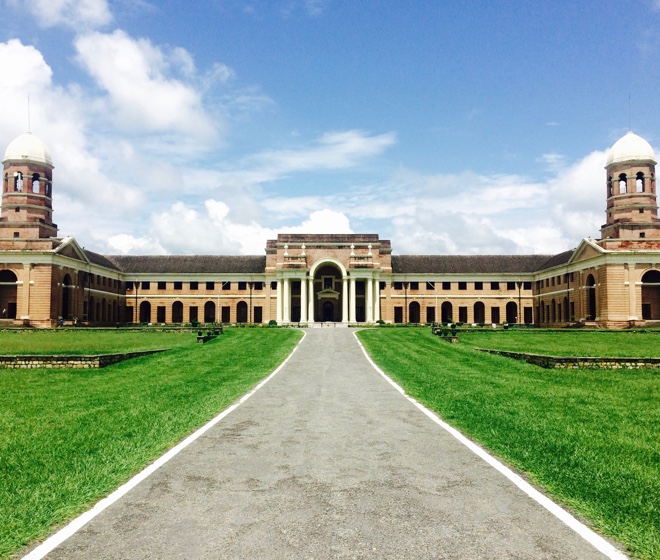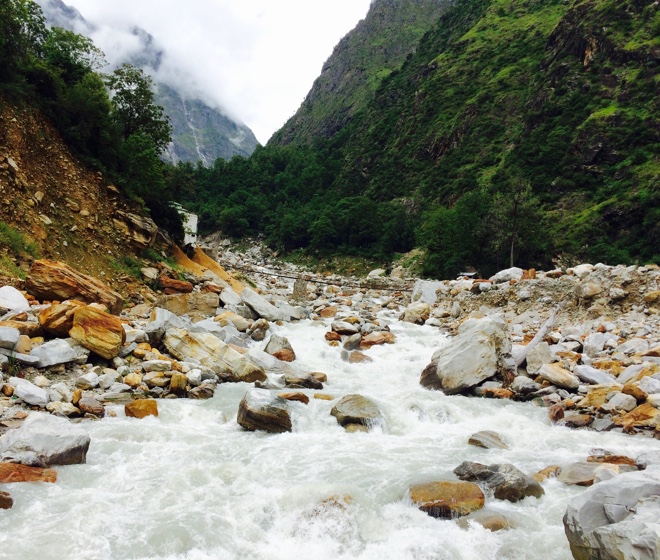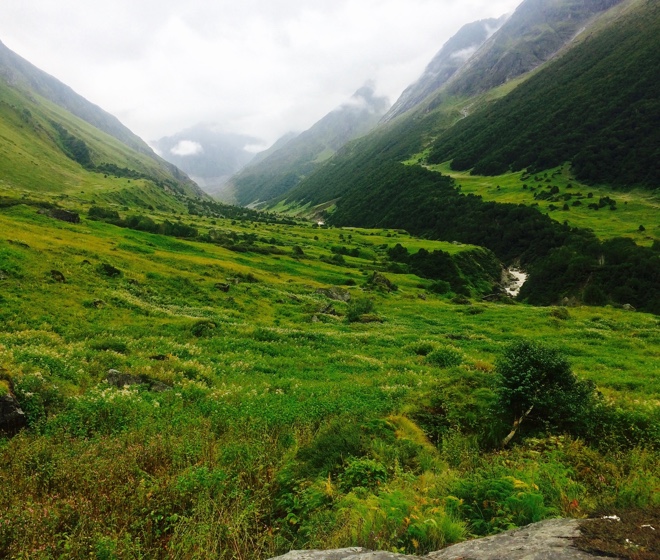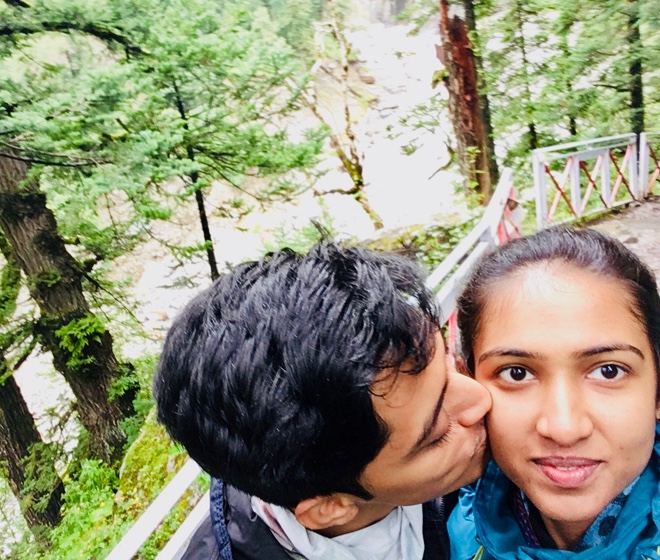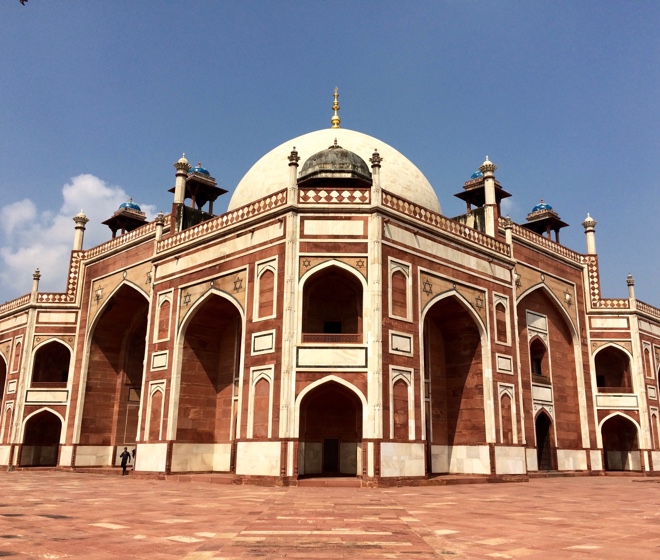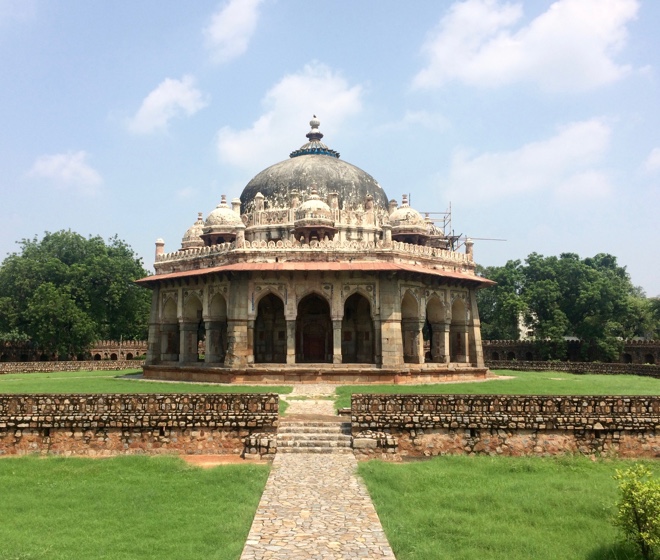 January 2017
Sun, Wind and Waves
: Kimaya's first time Goa trip! Waves were high and so were our spirits. Right from bathing in the ocean at 7 AM in our night clothes to roaming the streets on an Activa - Goa was a magical experience.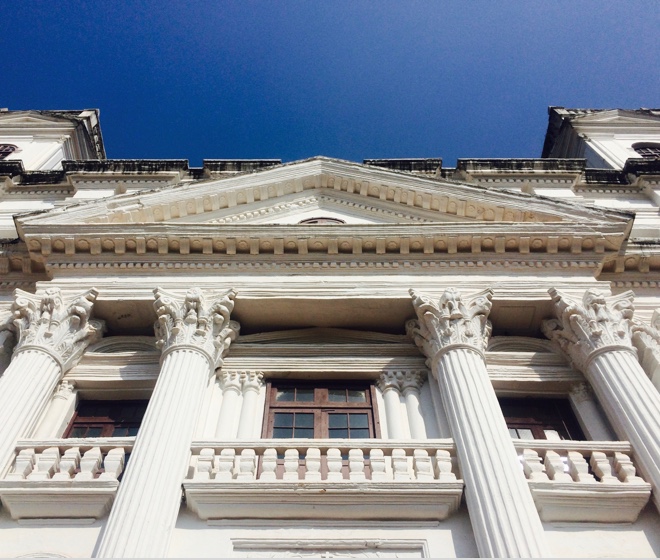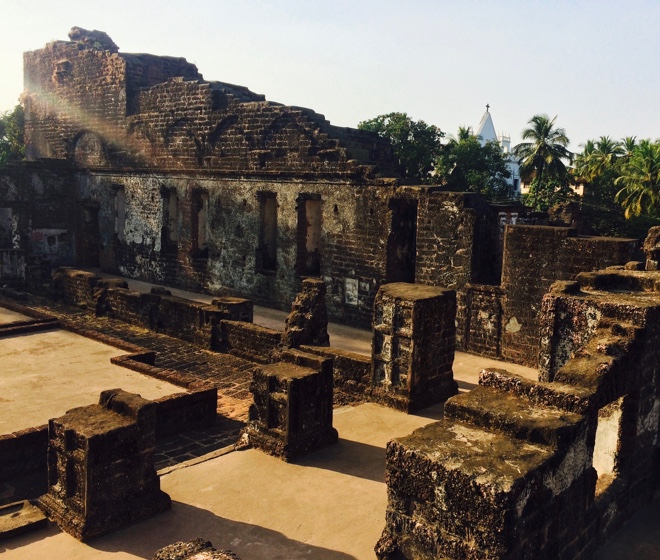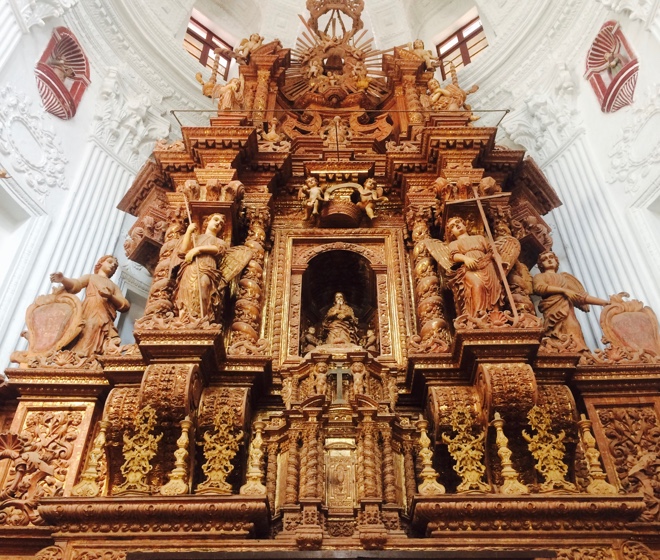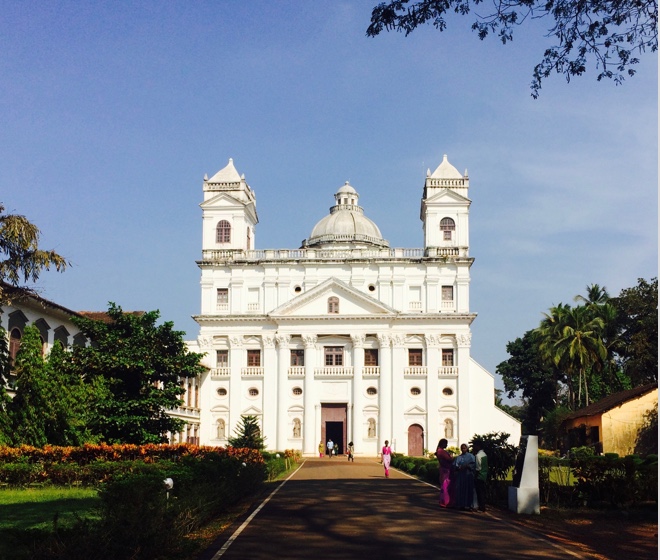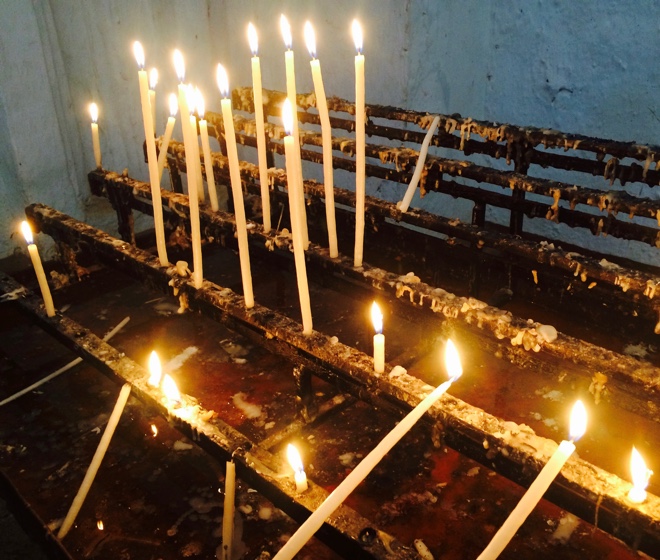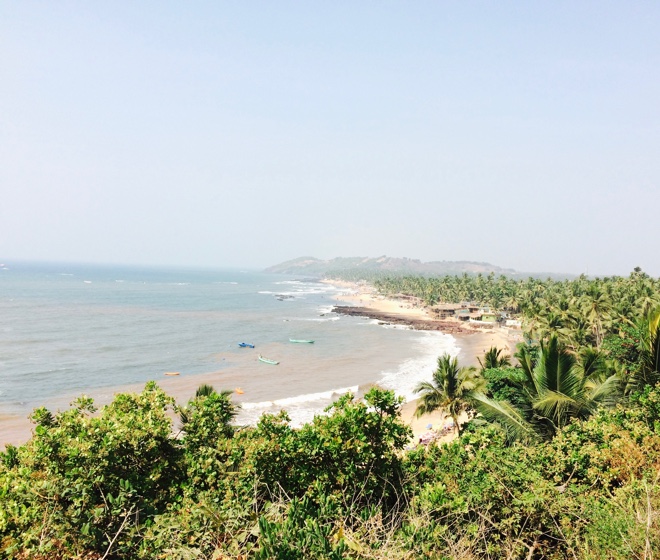 April 2017
Mangoes, Frosting & Surprises
: It was Nihar's birthday once again and this time it was Kimaya's turn to give Nihar a surprise. She decided to pretend that she wasn't too much into it. They had a quiet lunch and she gifted him framed maps of the places they visited together. Little did he know that she was preparing a big fluffy vanilla sponge cake with mango mousse filling and whipped cream frosting for him. The literary 'cherry on top' on top was that she planned to show up at his place and meet his parents for the first time. His mother was on board the whole plan from the beginning.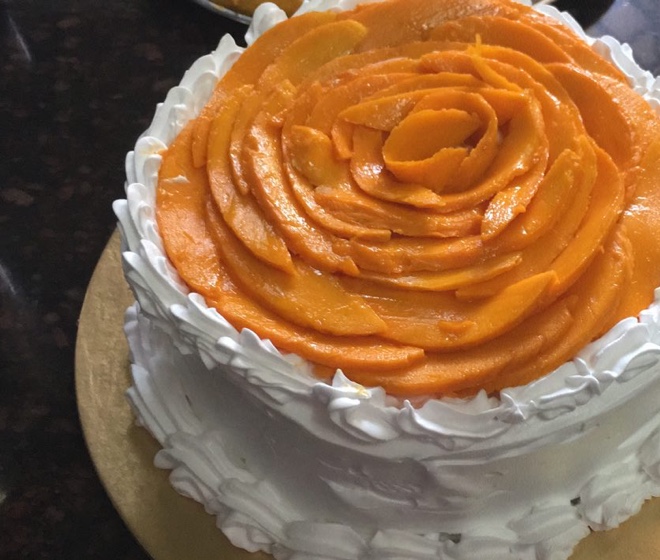 May 2017
Ocean Aer
: We completed 1 year! This was a cause for a big celebration. We went to Aer by Four Seasons and had the perfect evening planned out. Pretty short dresses, delicious cocktails, ocean view on the rooftop of one of the tallest buildings in Worli. It was perfect. But soon the shoes grew itchy and the food turned bland. We ditched the finery for some finger licking food at Jai Jawan at Bandra. The heels came off and the giggles followed.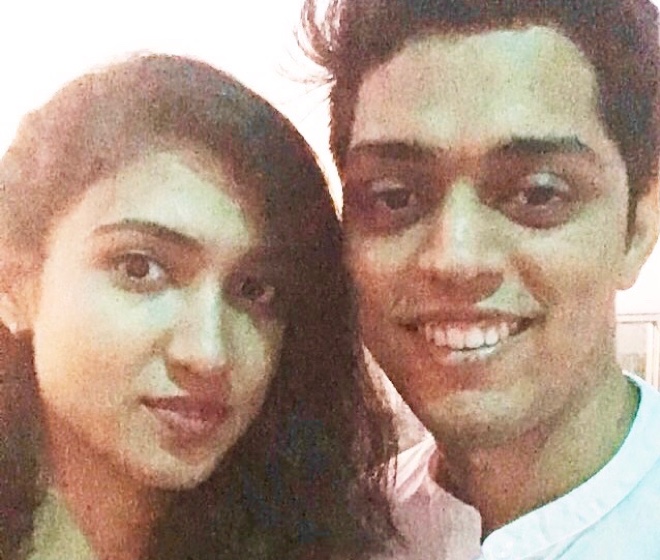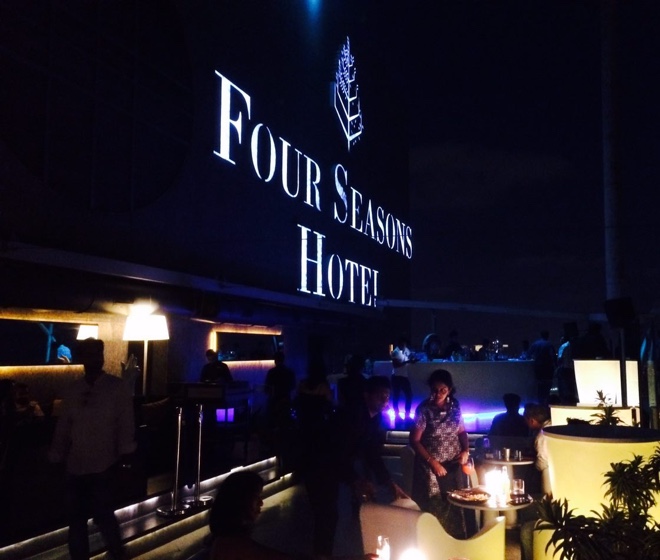 June 2017
Two Little Sparkles
: It was Kimaya's 25th birthday and it somewhat felt like an achievement. Nihar made it the most perfect day in every way. Jazz music and 'Pizza by the Bay'. Nihar had already given her the most perfect gift she could ask for - a Kindle Paperwhite. But there was more. Something sparkly, white and all that is bright….. Diamond earrings! Why, did you expect something else?
October 2017
#FamJam
: It was time; time our parents met. And if at all there were going to be any fireworks, what could be a better occasion than Diwali? But, we sailed through the evening with nearly no hiccups. Seafood and conversations flowed like it was all meant to be.
November 2017
New beginnings
: Change came and it came fast. We moved to Bangalore and started a new life. New jobs, new houses and living together for the first time. We fell, we got up and we learnt. Amidst the laughs and tears, we grew stronger.
December 2017
New Year and Diamonds
: It was time to start afresh and what fresh start could you expect when things have already changed so much? We decided to take a trip to Ooty. Nihar booked a wonderful colonial cottage for us to stay called Sherlock. It was cold and misty. We walked through the lanes and followed faded paths. Among the Nilgiri views, tiger roars, galavanting deer, giant Indian squirrels, restricted dams and dodging the forest officers, Nihar got down on one knee and made Kimaya the happiest woman alive. It was perfect.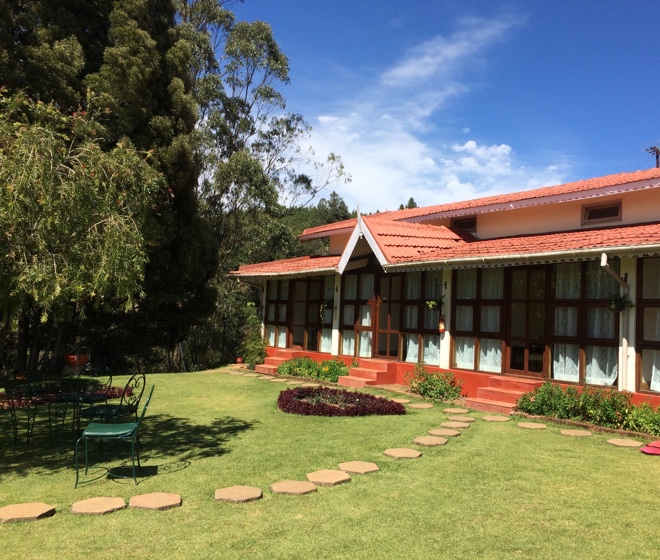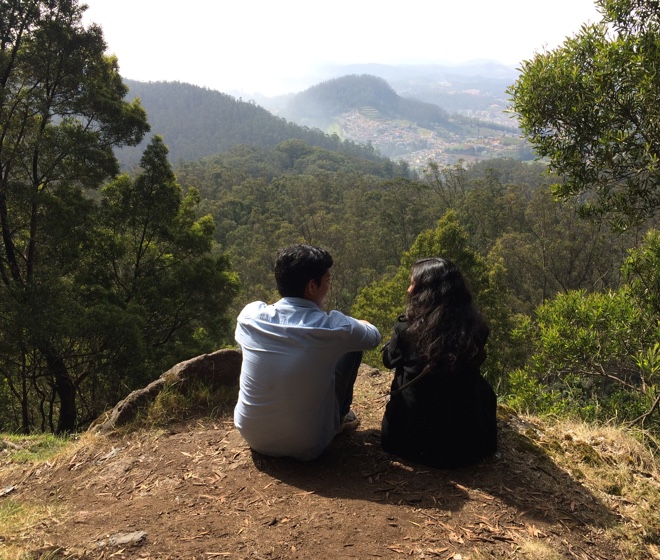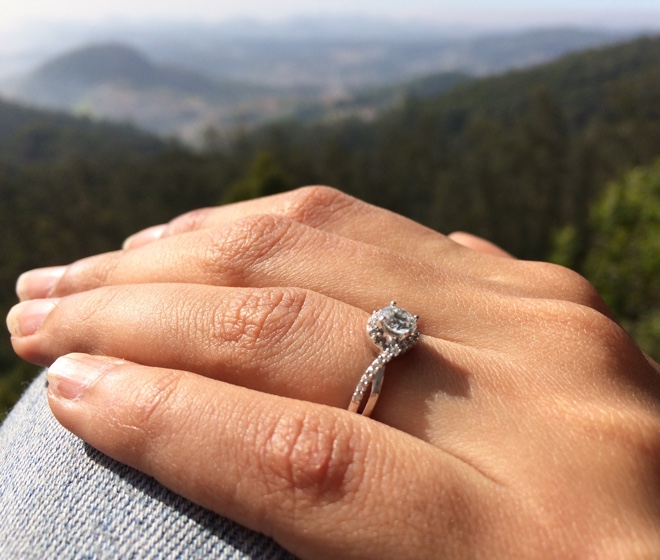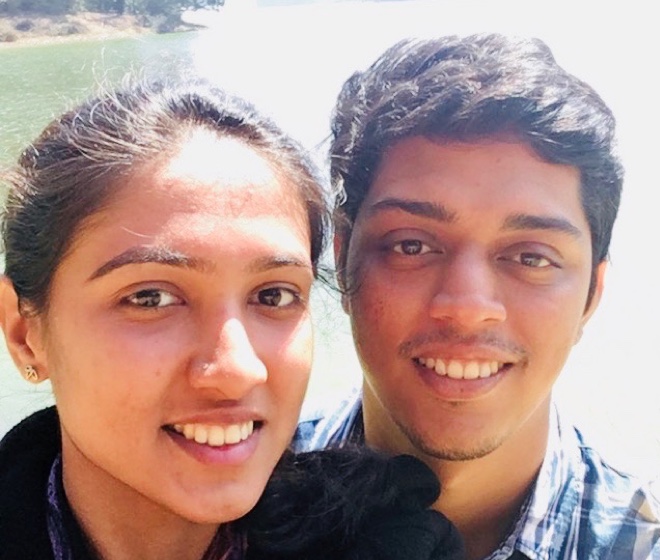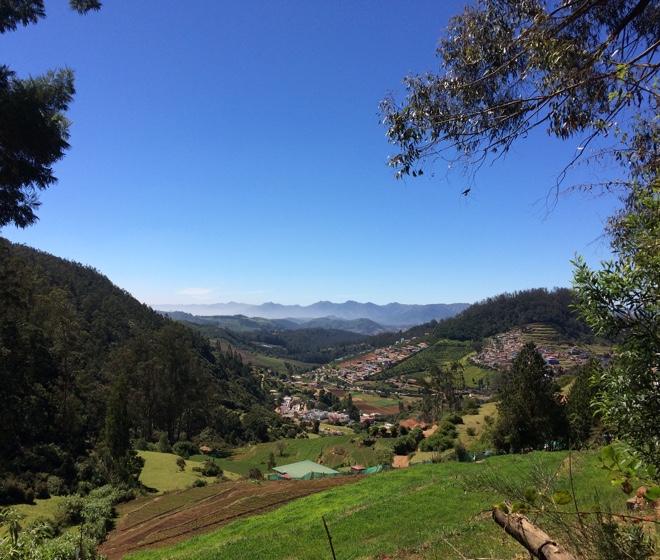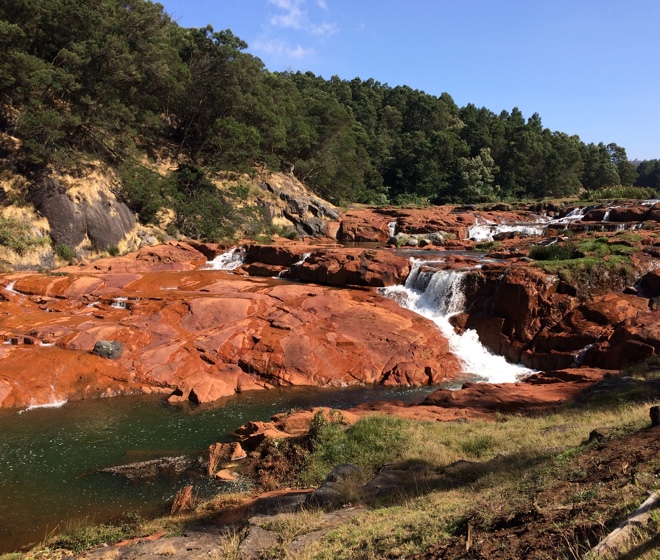 April 2018
Happily Ever After
: So here we are, ending a story and starting another one. Celebrate with us as we take the vows for "I am yours and you are mine. From this day until the end of my days".